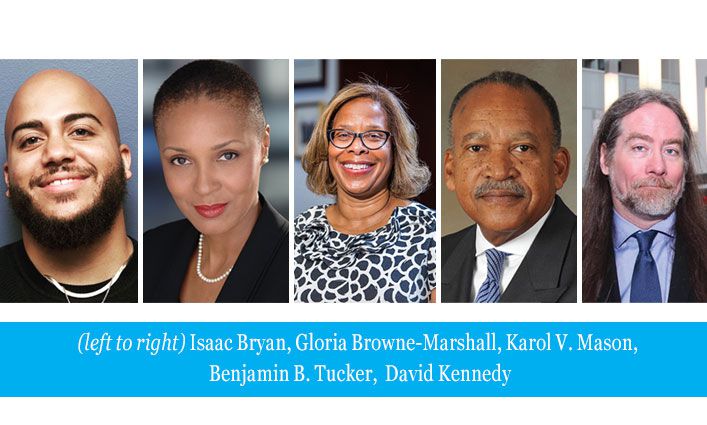 "Communities need police, they just don't need the police that they have been getting." —David Kennedy
On August 27th, David Kennedy joined a panel hosted by John  Jay President Karol V. Mason along with: Benjamin B. Tucker '77, New York Police Department First Deputy Commissioner and John Jay alumnus; Isaac Bryan, Director of Public Policy at the Ralph J. Bunche Center for African American Studies at the University of California, Los Angeles; and Gloria Browne-Marshall, John Jay Professor of Constitutional Law and a civil rights attorney. As part of John Jay's ongoing Racial Justice Series, created in response to the senseless killings of George Floyd and Breonna Taylor, President Mason and the panelists reflected on where we are six years after the death of Michael Brown.
The conversation spanned the deep roots of racism in American law and society, the expanding role of police in the present, and aspirations for the future of public safety. You can read the highlights here.